¡Vive La France and author Cara Black!
French Night at the Mission Branch Library coming November 13
Join mystery author Cara Black and Alliance Française of San Francisco as they come to the Mission Branch Library to celebrate all things French! A Noe Valley resident, Cara Black is a San Francisco Library Laureate and a member of the Paris Sociéte Historique in the Marais. Her nationally
bestselling and award nominated Aimée Leduc Investigation series set in France has been translated into French, Spanish, Italian, Japanese and Hebrew. She is included in the Great Women Mystery Writers by Elizabeth Lindsay 2nd edition published in the UK. Cara will be disussing her latest book Murder Below Montparnasse.
French book signing and sale hosted by Alliance Française & Borderlands Books follows the event. Refreshments will be served courtesy of Bi-Rite Market!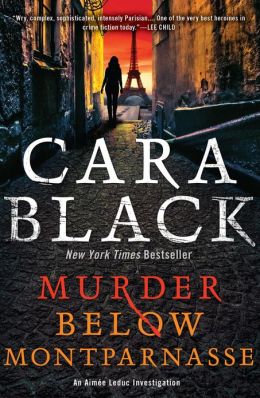 French Night at the Library with author Cara Black
Wednesday, November 13 at 7:00 p.m.
San Francisco, California
For more information, please call (510) 355-5735.
All programs at the library are free!